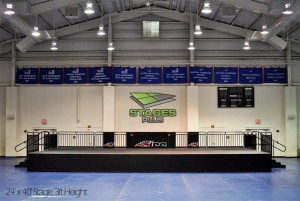 Need a stage for a speaking event coming up? Get a speaking stage from Stages Plus, LLC and ask about our PA systems available. All speaking stages come with skirting and one set of stairs.
This stage can be used as a political stage rental, speaking stage rental, award stage rental, or corporate stage rental along with our podium rental.
Call us today at 407-442-0254 or fill out the form to the right for more information.